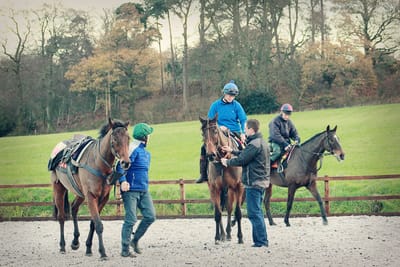 We are
removing visit fees*
when 5 or more clients from the same location arrange a visit together. Better than a zone visit this is not restricted to a certain date or time, instead we would like you to contact the office or make an
appointment request
with your listed 5 or more people and arrange a time convenient to suit your needs. The vets are able to carry out all the usual ambulatory work, just inform us of the horses appointment needs so we can provide the required equipment.
This offer applies to approved locations within a 25 mile radius from Cheshire Equine Clinic and is available to clients registered with the practice. New clients may register by completing the
registration form
or by
contacting the office
.
*Please note a visit fee only includes mileage and travel time, any examination or treatment carried out by the vet are additional charges. Terms and conditions apply.